The first batch of 10,000 units of hand sanitizers will be donated to the City of Los Angeles with a special emphasis on serving the city's at-risk homeless population.

Orly Cosmetics
It makes me so proud of humankind when I see the beauty and fashion companies reconfigure their manufacturing facilities to help the community with the shortage of hand sanitizers, masks, protective gear and etc. during the pandemic.⁠
I'm honored to be partnered with one of them – Orly Cosmetics, who specialized in nail care. Earlier this month, Orly made an announcement that they producing hand sanitizers in their Los Angeles-based nail polish factory⁠.
⁠These USA-made hand sanitizers exceed CDC minimal recommendations for alcohol percentage, increases their effectiveness during coronavirus.
The Formula of Orly Hand Sanitizers
I really love the fact that these sanitizers consist only of 4 ingredients, don't have any fragrances or oils added. The formula is watery and doesn't leave any sticky residue afterward.
Since it doesn't contain any additives for fragrance (except for glycerin that works as skin conditioning and fragrance ingredient), the sanitizer smells like alcohol. Nevertheless, despite its high alcohol content and added hydrogen peroxide (another good antiseptic ingredient), it is surprisingly not drying.
Finally, the formula is vegan and cruelty-free.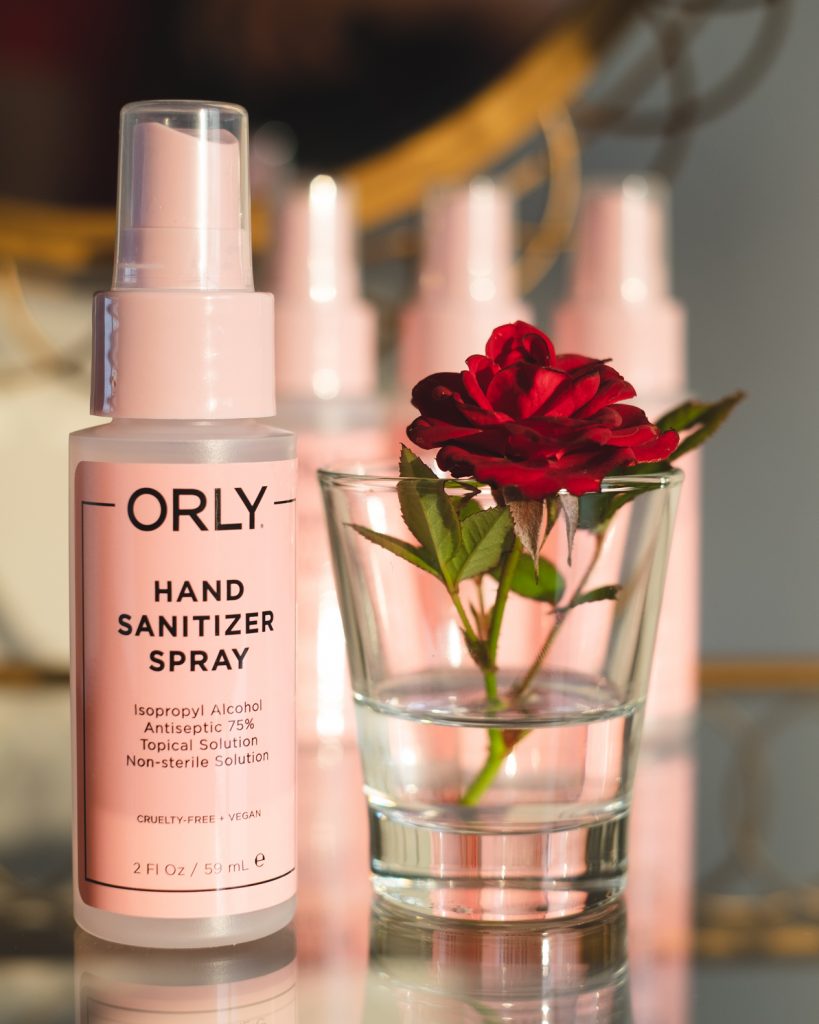 75% Isopropyl Alcohol, Glycerin, Hydrogen Peroxide, Purified Water USP.

Packaging & Pricing
Each order of Orly hand sanitizers comes as a pack of 4 2fl oz spray bottles. The packaging itself is very cute, however, some of the bottles leak in an upside-down position. While the protective cap keeps the escaped content inside, make sure you keep the bottles upright. Alternatively, you can also use your spray bottles instead.
The initial price for a pack of 4 bottles (2 Fl Oz each) was $24 – this is the price I purchased mine for. Recently, Orly managed to lower the price to 20$ for the same pack of hand sanitizers.⁠ Moreover, the hand sanitizers are now also available in 16 oz refill bottles.
There are also purchasing limits for the sanitizers: 3 per customer for a pack of 4 ($20, buy now), and 2 per customer for refill bottles ($25, buy now).
By purchasing these hand sanitizers, you are helping the company to continue supporting first responders and vulnerable populations in their community.
orly