The relationship with some beauty products may not always be a love from the first sight. Sometimes, you really need to understand the formula and find the right way of using the product before you can make your judgmental decision.
I test a lot of products on myself, and honestly, "it's not always rainbows and butterflies". I usually get rid of the products I don't like right away. However, after starting this blog, I've become more open-minded, especially after learning about the basket/pan projects and accepting its philosophy  – understanding the product and its formula as you use the product continuously till you hit the pan. Moreover, fair return policies in my favorite stores are very supportive in discovering the products more thoroughly. With this in mind, it makes more sense to try the "failed" products again, and to my surprise and excitement, some of them are really worth giving a second and even a third chance. Here are my four recent discoveries.
'The Original' MakeUp Eraser
I got a sample of the MakeUp Eraser in my first Allure beauty box, and as you might have understood already, I didn't like it. I was surprised to find it was really soft, but I didn't see myself replacing my two-step cleaning routine with a piece of wet towel. Moreover, I found it harder to clean eye-makeup and it me took longer to finish the cleansing. After trying the MakeUp Eraser for a couple of days, it went back to a plastic it came with and was left in my drawer for a while.
A week ago, I decided to give this product a second chance and to my excitement, it came in handy removing the residues of eye makeup without putting cleansers into my eyes.
The life-changing tip about this cloth is that you need to use a warm water and continuously make it wet since it dries much faster than you think. Moreover, you should start with the "short-haired" side as it is designed to remove waterproof makeup. Yes, both of the sides are different and should be used for different purposes!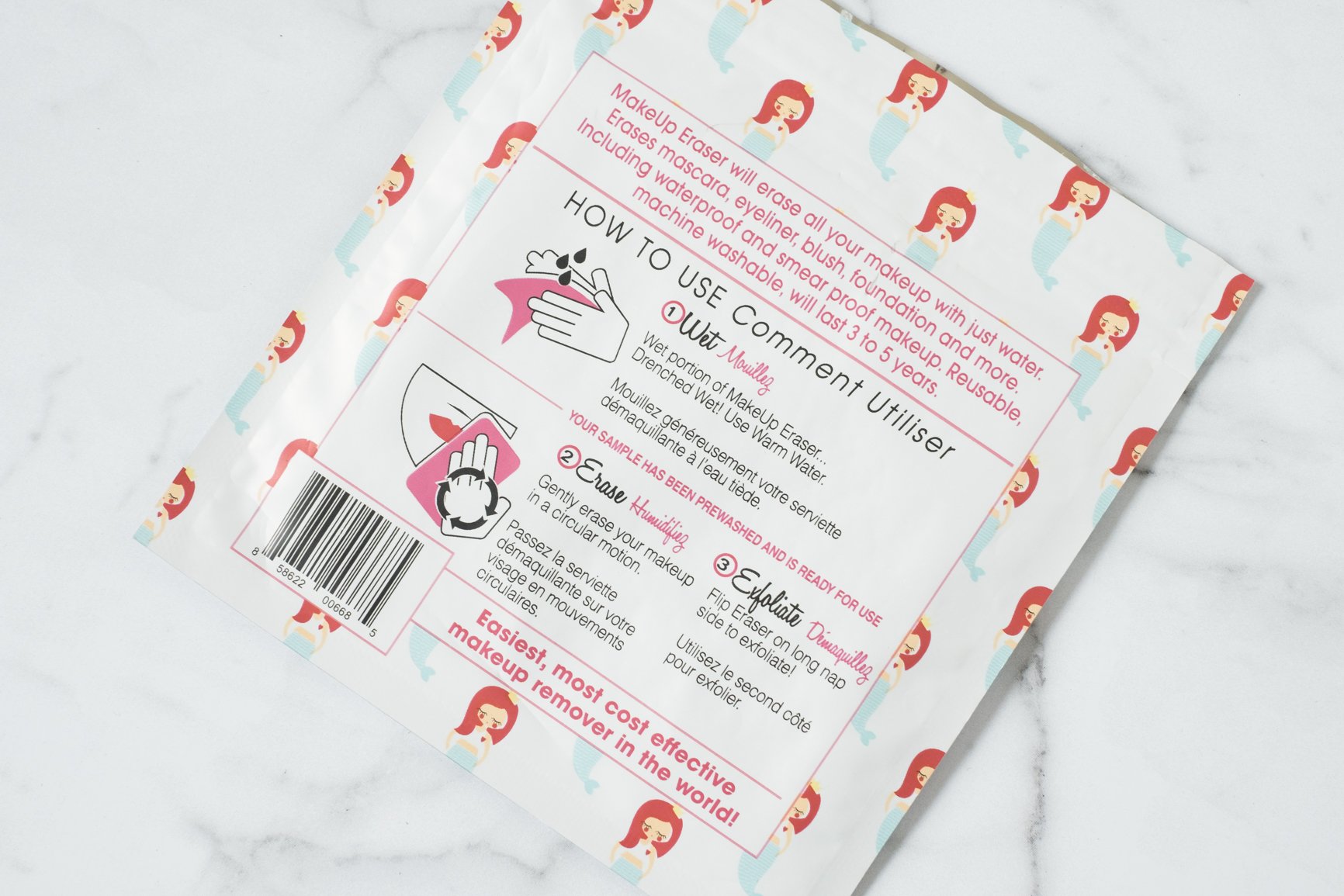 The MakeUp Eraser indeed cleanses your face without any product. It is super travel-friendly, easy to wash and will last you for up to 5 years.
I'm definitely not dumping all my cleansers, but I'm going to use it more frequently than I thought I would.
The Original' MakeUp Eraser, $20 (Buy Now)
By the way, you can get a sample of this one for free ( along with other 14 different samples) when you shop at Nordstrom! Check this link for more details.
Benefit BADgal BANG! Volumizing Mascara
I got this mascara the same week it was released and when I tried it for the first time, I remember texting my friend saying how terrible this mascara was. I had a sample size, so it kept sitting in my makeup bag for a while. A couple of months later, I decided to try the mascara one more time before I can toss it, and it felt and looked completely different.
Benefit BADgal BANG! Volumizing Mascara, $12-$24 (Buy Now)
What has changed in my understanding, is that in the beginning the formula was too fresh and once it dried out a little in the tube it became as it was supposed to be. It really lengthens, curls your lashes and this curl stays for the whole day! I especially like how black this mascara is and now it's one of my favorite products.
Kiehl's Creamy Avocado Eye Treatment
I tried the avocado eye cream in a sample for the first time, and I didn't like the thickness of the product. Moreover, with any eye cream, I expect the product to help me in getting rid of my dark circles. Unfortunately, this product is not designed to brighten up the under-eye area, and therefore, I didn't consider it as a right product for me.
Kiehl's Creamy Eye Treatment with Avocado, $29""$48 (Buy Now)
I was looking for an eye cream I can use under concealer and after seeing tons of positive reviews, I decided to give this product a second chance. And I'm so glad I did because it is much creamier and smoother than it was in that sample – it probably dried out there before I even had a chance to experience the real formula.
I've also posted about this product in a separate review. You may want to check it out here.
Kiehl's Rare Earth Deep Pore Cleansing Masque
I got this mask in a set with other masks from Kiehl's during the winter sales. The set of 5 different masks was a perfect deal to try different products for a decent price.
Kiehl's 'Rare Earth' Deep Pore Cleansing Masque, $33 (Buy Now)
I've heard different opinions about the pore cleansing mask from praises to allergy reactions and breakouts. When I tried this one for the first time, I didn't notice any difference in my pores and I was a little disappointed. As well as the other products, it kept sitting in my drawer until I decided to give this mask a second try to be loved. After trying it for the second time, I've realized that it really worked and now I use it regularly. It indeed cleanses my pores within 10 minutes without causing irritation to my sensitive skin.
What I think I didn't do right the first time is probably the timing. Because I wasn't sure about the reaction it can cause, I probably kept it for less than 10 minutes.
These are my recent re-disroveries. For sure, it's not always the case with the products that I didn't like from the first application. There isn't a guarantee that all of the so-called "failed" products will actually perform better with use. However, as long as there is no serious irritation from the product, I'm willing to give it another chance.
What is the one product that you've changed your negative opinion about after trying it for a while? Let me know in the comments down below!
P.S. You can support my blog by using the links in this post to purchase these products!
benefit cosmetics
face mask
Kiehl's Since 1851
makeup eraser original
mascara